This application is currently limited at my new location. Please call for information on how you might be accommodated.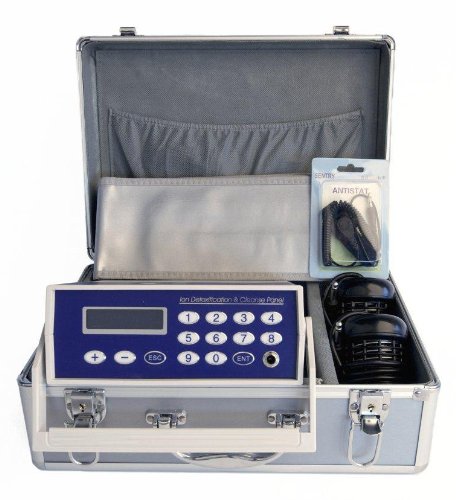 Our feet have over 4,000 pores. These pores play an essential role in cleansing and detoxing our body.
It is important to know that during each session, which is about 30 minutes long, the water is going to change colors and possibly produce foam or cottage-cheese-looking debris. According to the manufacturer, this is due to debris and by-products in our body that the body want to expel. A unit called an array is placed in the water, another band is placed on the wrist to help conduct the energy process.
The most prominent reason for using this detox system is for detoxification, increase energy, improve circulation, reduce stress and pain.
I have two different machines that work in the same manner. The larger machine allows 2 people to receive a session at the same time. I provide color charts to help you determine what is happening. After a 20 minute soak, I clean your feet with an anti-bacterial soap, so the session is about 30 minutes.